April 26, 2015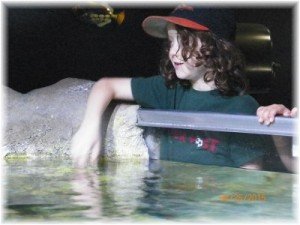 For my son's 8th birthday, we purchased a "Sleeping with the Sharks" package. Cody was our tour guide/hero.
EDUCATIONAL and KID-CENTERED: Cody's expertise, incredible patience, and genuine love of marine animals and kids made the experience amazing for all of us. Cody took us thoughtfully through each hands-on experience, providing just the right amount of guidance and structure as the children interacted with all the animals.
WELL-PLANNED: It seems that from the layout to the amenities to the height of the exhibits, everything is planned with the total experience in mind. Every staff member and volunteer is there because they want to educate the public about marine life, teach children appropriate ways to interact with animals and instill a sense of stewardship in others.
AWESOME EXHIBITS and INTERACTIONS: The children got to feed the octopus, touch the snake, feed the stingrays, fish and birds. And Cody was there every step of the way, ensuring the safety of both animals and kids.
CODY: Cody needs his own section here, because he is extraordinary. He has spent his young life educating himself in marine life, including working at other aquariums and personal studies. Plus, his respect for children is inspiring. He listens and takes the time to address each question. He also went way above and beyond, offering his help with whatever needs we had. Someone needs to give that guy a scholarship for marine biology or education or both. He is phenomenal.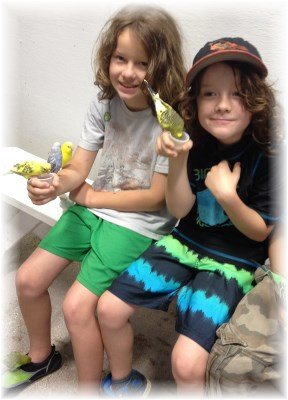 Overall, I usually don't love zoos and aquariums, because it seems that they are using the animals to make money. I was very skeptical, given this aquarium was in a shopping plaza. I thought there is no way this won't be depressing. But I couldn't have been more wrong. It is obvious to me that the intent behind this operation is based in a true love and passion for wildlife. It's clear that what is being created here is a place where kids can build lifelong connections to marine life. And if there is ever a time we have needed THAT, it's now.
If I could give more stars, I surely would.
THANKS Austin Aquarium and Cody for an unforgettable experience.
Janis Bookout